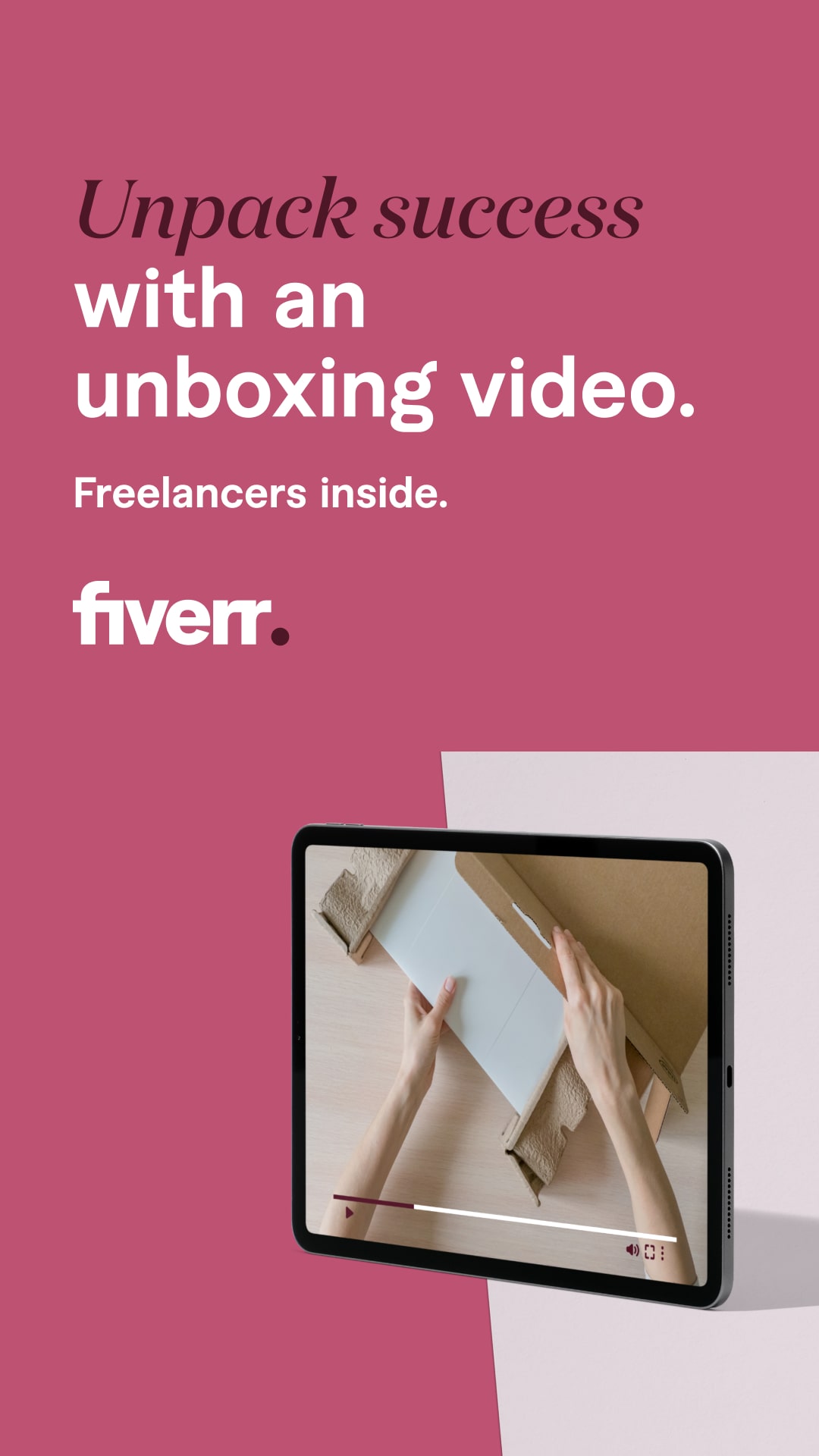 How to make money on Fiverr is probably the most asked question by the newbie freelancers? As Fiverr is comparatively easy to learn, many beginners tend to start their freelance careers through this platform.
The concept of making money online is getting more and more popular by the day. Many people are moving toward freelancing and joining online marketplaces to sell their services. It does not only give them the freedom to work as per their own conditions but they can also earn a handsome amount of money.
If you are also planning to step into the freelance world, Fiverr is the way to go. It is the best online platform especially for beginners, but how to make money on Fiverr? 
Let's get started to find the answer to this question. Here is a simple and easy guide to kickstart your journey.
How to get started on Fiverr
Fiverr is the online marketplace that connects buyers with sellers and charges a specific commission from both. 
If you want to become a seller on Fiverr, first of all, you have to register your account. Visit www.fiverr.com and sign up as a seller. Once you provide your contact information, you will get a confirmation email from Fiverr. Confirm your account through the provided link and complete your registration process by filling in all the details like your name, qualification, skills, and services you would like to offer. After you are done with the registration process, create your gigs and start selling. 
How to create a gig on Fiverr?
Fiverr gigs are the representation of the services you offer. It describes what you will do for your buyers and how much your services cost. Here are some easy steps to create an impactful gig.
Select the 'gigs' option from the home page and go for 'create new gig'

Write a compelling title comprising your targeted keyword

The title is a short description of your service, for example: if you are offering an article writing service, come up with an exciting title, and don't forget to include the keyword which would be 'article writing' in this case.

Select a category and write search tags

Save and continue

Write a compelling description and enlist all services you are offering

Set price packages, you can also offer additional services through gig extras

Add appropriate FAQs

Select an attractive image to make your gig stand out from your competitors

Finally, publish your gig and start getting orders
Advantages and disadvantages of Fiverr
While learning about how to make money on Fiverr, you should be aware of the key advantages and disadvantages that you have to face while working on Fiverr. Let's have a look at the advantages first,
Clients can directly place orders even if sellers are offline

You don't have to bid for every project

Sellers can set prices as high as they want but be sure to do a competitors search to offer suitable prices

You can offer multiple services from the same account

Fiverr encourages new sellers, so it is not difficult to rank your gigs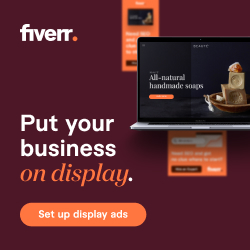 Like any other marketplace, there are some disadvantages as well.
As this is a competitive platform, you cannot charge higher than a certain limit

Sometimes, you can come across fraud sellers and they can negatively impact your account by the order cancellation

Fiverr charges a 20% commission from sellers

Buyer is always right on the Fiverr, if you have any order dispute; it may likely favor buyers.
How to make money on Fiverr without skills
You can make money on Fiverr without learning any high-end skills. In long term, you must learn a skill to survive in such a competitive platform. But if you are not yet ready to learn a skill but want to make money on Fiverr, here are some services that you can sell 
Background removal

: There are multiple online tools that can remove image backgrounds in just a click. For example,

remove.bg.

You just have to upload your image and select the remove background option. Save the resulting file on your laptop and you are done.

Typing

: Typing is the easiest way to make money online. You just have to copy information from the given document and type it into MS word or excel.
Designing social media posts

: you can design social media posts on

Canva

. It is a free online designing tool. There are many free templates available, you just have to edit them and create a new design.
Transcription

: It is the conversion of audio into text. You can use

Google docs

for this service. It is a simple software that has the option to change audio to text.
You can sell any of these services and make good money but I will say it again. You have to learn a skill to upgrade your game.
How much can you charge for your services?
If you are trying to figure out how to make money on Fiverr, you might be interested to know how much you can charge for your services on Fiverr? This is a bit tricky because, for every service that is offered on Fiverr, you will see gigs starting from as low as 5$. This does not mean that you cannot set higher prices. Of course, you can, but you have to build your credibility first, otherwise, why would a buyer pay higher if he is getting the same service for 5$. For that, I would suggest that at first, start selling at 5$ and when you have completed a few projects and have some good reviews, then you can increase your prices with time.
Keep in mind that Fiverr is not a 5$ marketplace. Sellers can make a full-time living from this platform but you have to be the best in your skillset to charge higher rates.
What are the best services to offer on Fiverr?
You can sell any service on Fiverr. From content writing to graphic design and digital marketing, there are hundreds of skills that are in demand.
Some of the best-selling services on Fiverr include:
Content writing: It is one of the most in-demand services on Fiverr. There are different subcategories like article writing, copywriting, blog post writing, ad copy, and eBook writing. You can even write letters and poetry for your buyers.
Graphic design: if you love to play with colors and shapes, graphic design is the right fit for you. In this service, you can offer designing presentations, posters, business cards, menu, letterheads, stationery design, and whatnot.
Data Entry: Every company needs a data entry person or a typist to maintain its records. Even individuals can hire a data entry person to manage their tasks. You don't have to be an expert to do this. There are plenty of other available options. You just have to figure out what suits you the best.
What's the difference between Fiverr and Upwork?
Both platforms are great to work on, and both charge a 20% commission. One difference that gives Fiverr an edge is that clients can directly place an order on your gigs. 
In Upwork, you have to send a proposal to every project that is posted and you need connections to do that. Connects are like coins or tokens, and you need 2 to 6 connections to apply for different jobs depending upon the budget of the project. You have to buy these connections. It's like, you have to pay just to apply for the job and it does not ensure that you will be hired in the end.
In my opinion, Fiverr is a better place because you can be directly hired for a job even if you are offline. You don't have to be active all the time to bid on different projects.
I have been working on Fiverr since 2019 and I have some really good clients here on the platform. Now I am going to share with you how I made 2000$‐3000$ each month from Fiverr.
Here are some highly recommended tips on how to make money on Fiverr. I am making good money by just following these 5 simple tips.
Select the niche that suits your passion. By doing this you will make full use of your potential and you will be able to deliver high-quality work

Create gigs by doing proper research and finding low competition keywords

Make attractive thumbnails for your gig image

Try to remain online as long as you can. This is the most important tip to follow. Most buyers go for online sellers when making a purchase. If you remain online most of the time. Your chances of getting orders are increased

Deliver quality work and stick to deadlines. It will help you to get regular clients
Conclusion
Fiverr is the best online marketplace to sell your services as a freelancer. It offers equal opportunities for both beginners and expert freelancers. If you are planning to start your freelance career on Fiverr, follow these simple and easy steps and start making money online. There is no specific formula for success; you just have to be consistent to make money on Fiverr.